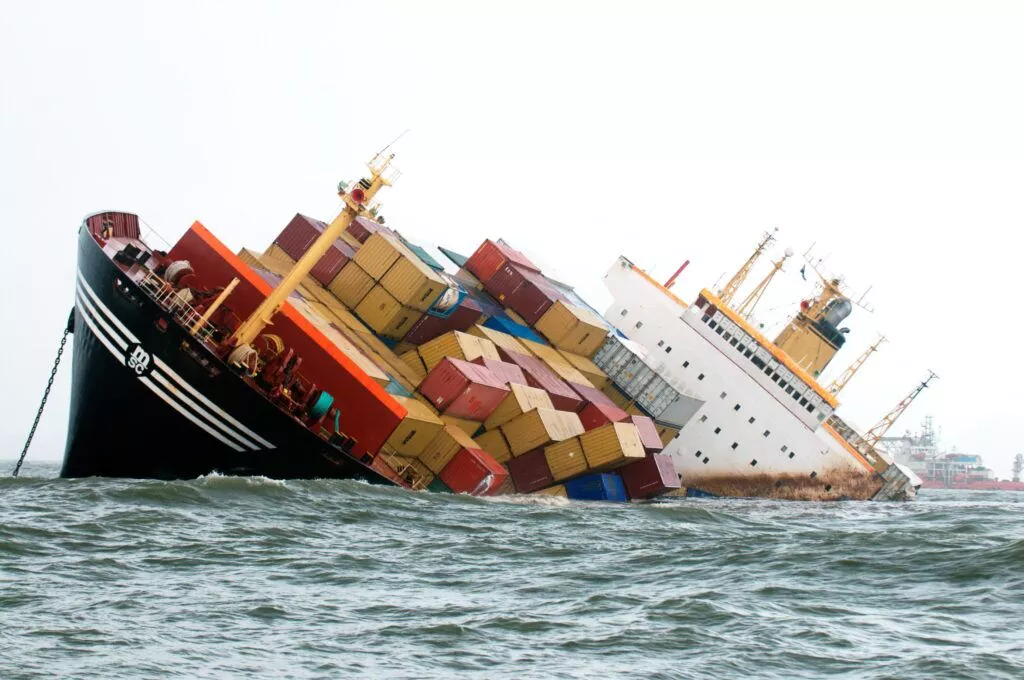 When you are shipping, there are several different steps you can take to ensure your cargo reaches its destination in the best possible condition. You can do the research on your own to choose a reliable carrier OR you can trust us at Ramsay to do all the hard work for you!
BUT – no matter how you play your cards, some elements are always going to be out of your hands. This is when cargo insurance coverage comes into play!
Cargo insurance is a form of protection that covers against risks of damage or physical loss of freight during shipment. As a shipper or importer, this is a term you NEED to be familiar with. Misunderstandings around responsibility and liability for your goods can be costly.
No need to worry, we are here to break it down for you!
Benefits of Cargo Insurance
The most fundamental benefit of insuring cargo is that it's the best way to minimize loss even if your shipment gets damaged or lost. The premium (small regular payments) you pay for your insurance, gives you a sense of security each time your shipment leaves for its destination.
Other advantages of cargo insurance include:
Professional service ensures efficient claim procedure.
Unforeseen disruptions don't adversely affect your cash flow.
Reporting losses is more streamlined.
When do you Need Cargo Insurance?
To put it short – ALWAYS. Even if not required by law, the best practice generally is to get cargo insurance for your shipment. The primary reason behind this is that your shipment's journey exposes it to several risks. Harsh weather, traffic conditions, human error, etc. – There are many risks involved during your freight journey so it's advisable to prioritize safety. Another critical aspect is that although your carrier may be legally liable, in most likelihood their limit is less than the value of commonly shipped goods.
It is also important to consider your shipment incoterms to know when the burden of insurance shifts from you to your consignee at a specified point in the shipping process. So, by being mindful of the incoterm, you can insure goods only for the part you are liable for.
Types of Cargo Insurance
Cargo insurance is categorized into two main types, namely land and marine cargo insurance. Marine cargo insurance also covers air cargo.
Land Cargo Insurance
These policies are for land transportation including small utility vehicles and trucks. Risks that are included may include collision, theft, and related risks. The policies are typically bound within national borders.
Marine Cargo Insurance
This coverage includes transportation by air and sea. Some of the critical coverage points include damage that occurs during loading and unloading as well as weather contingencies. The policy may also deal with piracy, a major problem on certain routes. In its presentation, marine cargo insurance is decidedly international. It can include several subcategories.
The following are the different kinds of marine cargo insurance policies:
Open Coverage
Open coverage policies insure freight for a particular period, and several shipments can be included in that one policy. If you ship goods regularly, this is a convenient way to manage risks.
All Risk
All risk is pretty much what the name says, a policy that covers all risks of damaged or lost shipments. With that being said, some factors can still play against the policy's coverage as exclusions such as goods that are inherently prone to spoiling, damage, and physical loss, or an external cause and/or external factors that would be classified as a natural disaster or acts of god.
Contingency
In some cases, the consignee is responsible for the insurance and not the shipper. If the consignee receives damaged goods and tends to avoid liability by not accepting the goods, the shipper needs a backup. 
While the shipper can rely on the legal system, taking that route can prove costly and time-consuming. An efficient way to minimize the loss in such cases is to have a contingency policy.
Free From Particular Average
This policy type covers only significant damage or loss to the goods unless partial damage or loss has resulted from the collision, sinking, burning, or stranding. The policy covers risks excluded in an All Risks policy such as acts of God, harsh weather conditions, collision, sinking, piracy, derailment, and non-delivery of goods.
General Average
The general average policy is one of the primary requirements for ocean cargo and only covers partial losses of your shipment.
Under this policy, if some cargo is lost or destroyed due to a problem at sea, then owners of all freight onboard that ship must contribute to all the losses incurred. By principle, the policy requires you to pay for other shippers' coverage too even if your shipment isn't affected.
Warehouse to Warehouse
This type of policy is commonly used within a supply chain and covers the freight once it is unloaded from the ship and is on its way to the customer's warehouse. It only applies to your cargo even if it is transported with other freight in the truck.
Our team at Ramsay is here to help you and all your shipping needs! When using us as your freight forwarder, we will help assist you throughout the entire process of getting your shipment from point A to point B with the least risk possible.
Ready to get started?
Contact your professionals at Ramsay Customs & Logistics today!