Will this affect you? Maybe…, and Maybe not.
U.S. President Trump has now signed the revised North American Free Trade Agreement (NAFTA) into law, with the new deal being called the United States-Mexico-Canada Agreement (USMCA).
"Today we are finally ending the NAFTA nightmare and signing into law the brand-new U.S.-Mexico-Canada Agreement" President Trump said during a signing ceremony at the White House.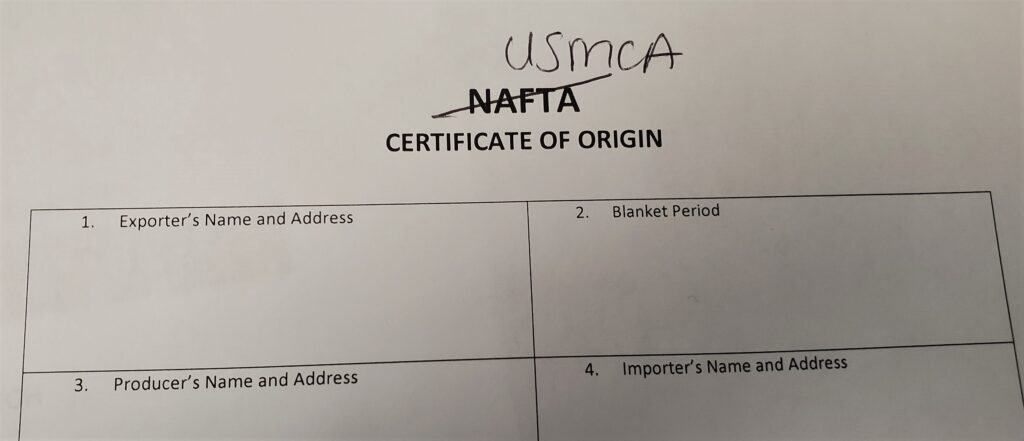 With a statement like that, you'd expect big changes to the 25+ year NAFTA agreement. But that may not be the case, instead rather more of a subtle refining of the original document.
While there are updates to 13 provisions within the new text, only 3 directly affect the current regulations for the import of products, 4 cover intangible regulations for doing business, and the last 6 being Government level agreements on Federal policies such as currency manipulation.
If you are an importer of products, you should only be concerned if you are in the dairy industry, automobile industry, or importing shipments valued under $150 per shipment. While not exactly a far-reaching change for most industries, this could increase some costs for consumers of dairy or automobiles.
Dairy – slight increase in U.S. tariff free access to the Canadian dairy market
Automobiles – A fair increase in the amount of originating material to be used in the manufacture of a vehicle.
De Minimis – Canada increasing the tax-free import of goods from $20 to $40, and the duty-free import of goods to $150. (A far cry from the $800 USD U.S. De Minimis.)
Further updates to the business provisions include intellectual property, labor on automobiles, elimination of foreign office requirements, and dispute settlement mechanisms.
While both the U.S. and Mexico have approved the new agreement through most levels of government, Canada has still yet to process. As the agreement makes little change to most of the agreement and seeks to improve and modernize the rest, there is little doubt that it will be passed on to approval.
The 2017 renegotiation process started with threats and rhetoric, but thankfully ended with a whisper and some boasting. The rest of Canada can now sit back and quietly, cross out NAFTA and scribble in USMCA.
Jeremiah Buckingham
Ramsay Customs & Logistics